Frog City RV Park – Onsite Pavilion
Our RV Campground Facilities
There's a reason we're the Top Rated Local® RV Park in Louisiana — we offer pristine facilities and a great and knowledgeable staff. We love RV camping ourselves and have spent a whole lot of time considering how we can offer the perfect RV camping venue. 
At the end of the day, we saw that what matters most is that we put love, care, and Cajun hospitality into our facilities and the services we offer. With this mindset, we've been able to grow our facilities, create amazing plots for you to park your RV or big rig, and offer a series of amenities that give you a taste of that Louisiana luxury that makes our state so alluring. 
Let's take a look at the amenities we offer. 
---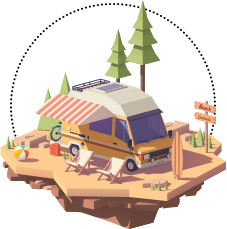 RV/Big Rig Plots And Tent Camping
Our RV campground boasts 62 spacious plots where you can stay with your RV or big rig. These spots have free WiFi, cable TV, pull throughs, and so much more. This makes for an RV campground that has everything you want and need, available right in your RV. What's more, you won't have to stress while getting situated because all of our inner roads and paths are paved and accessible. 
We also offer tent camping areas! Our goal is to provide facilities where people can get some rest, see the natural beauty of our state, and make some great memories. 
---
---
Essential Amenities
RVs are amazing because they have practically everything you need. However, whether you need to take care of laundry, you need to get a comfortable, hot shower, or you need a recreational area for your dog, there are things your RV can't always provide. At Frog City RV Park, we understand this and we've got you covered.
We have hot, spacious showers — whether you're tent camping or don't want to wait for your spouse to finish up you can enjoy ours. 
We offer coin-operated laundry so you can pack light and take care of laundry when you need to.
We've created beautiful dog walking areas and a dog park so your canine companions can enjoy Cajun country as much as you.
---
Entertainment Amenities
In the same vein as our essential amenities, our entertainment amenities exist to make your stay more enjoyable, stress-free, and contained in a way that provides everything you need right in our park! Sure, we know you're going to explore the area and visit some iconic spots — and we highly encourage you to do so! — but we want to make sure that when you need a relaxing day without any travel, you can find everything you need. 
Our salt water swimming pool is the perfect place to splash around and have some fun, or simply float and relax.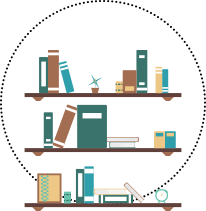 Our book exchange area allows you to leave a book you've read and exchange it for something new! 
Our DVD rental station provides the option for a family movie night while you enjoy your stay.
Our brand-new pavilion offers a place for events, celebrations, and so much more.
---
Attractions And More
Finally, our RV park is located in the Lafayette area, a place that in addition to being beautiful and culturally rich, also isn't too far from many of the attractions most people come to visit Louisiana in the first place! 
For starters, we're located right off I-10 — not too close to be disruptive, but close enough to make it easy to get anywhere you'd like to go! Plus, there is a casino and truck stop within walking distance, meaning you can make a memorable day without once hopping into your vehicle!
That said, when you do want to see the sites, you can visit historical attractions like Avery Island (where Tabasco is made), the Conrad Rice Mill, a swamp tour, the Zoo of Acadiana, and so much more without spending too much time on the road. 
And don't forget, there is the most amazing food in the state of Louisiana that you'd be missing out on if you didn't enjoy. We recommend starting with Chef Roy's Frog City Cafe.
If you'd like to see a full list of the nearby attractions, check out our in-depth list.
---
Cajun Hospitality, Beautiful Sights, And A Passion For Easy Living

At Frog City RV Park, we work hard to create a space where people can camp out, enjoy nature, and experience the magic of Louisiana. Where we think the features of our facility helps to set us apart from the competition, it's our Cajun hospitality that really makes us stand out. When you're here, you're family. If you need recommendations for food or things to do, we'll share the local secrets. If there's something you forgot, we'll make sure you can get it. And if you'd like to chat, we'll be here to do that too.
It'd make our day to have you stay with us — book your stay today or contact us with any questions you may have!
---